Female Fertility and Fibroids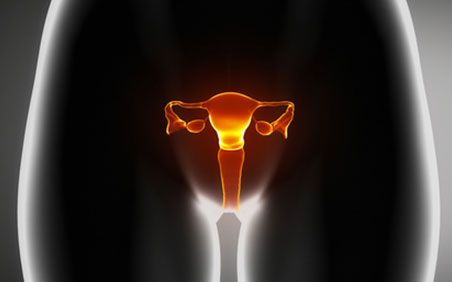 At Heartland Center for Reproductive Medicine, PC, we offer a comprehensive suite of fertility treatments and services for people who wish to introduce a beautiful new life into this world. This includes compassionate consultations, diagnostic services, and fertility preservation. Our esteemed team of fertility specialists shares a common goal of wanting to help our patients make their dreams of expanding their families come true, however possible.
Essential to fulfilling this goal is identifying the underlying causes of a couple's infertility whenever feasible. One of the more common causes of female infertility is fibroids. Although fibroids are fairly widespread among the female population, and many women with fibroids will have no difficulties conceiving or having children, they can contribute to infertility, especially when other infertility factors are present. Fortunately, once fibroids have been diagnosed, it is often possible to treat them and improve fertility. If fertility is not improved through the treatment of fibroids, then fertility treatments such as in vitro fertilization (IVF) may be viable.
Our reproductive endocrinologists can discuss the issue of female fertility and fibroids with you during a consultation at our Omaha, NE fertility clinic. We encourage you to schedule your consultation today by contacting Heartland Center for Reproductive Medicine, PC.
What Are Fibroids?
Fibroids are non-cancerous tumors that form in the uterus. They are composed of muscle tissue that forms out of the wall of the uterus, often changing the shape of the uterus and occasionally the cervix, as well. While it is possible for a woman to have a single fibroid, in most cases, fibroids occur in multiples. The majority of fibroids occur either on the outer wall of the uterus or in the muscular layers of the uterine wall; however, they can also enter into the uterine cavity.
How Do Fibroids Affect Fertility?
As stated above, in most cases, fibroids do not affect fertility. By the same token, most infertile women do not have fibroids; in fact, only around 5 to 10 percent of all women who are infertile have fibroids. This is why treatment of fibroids is generally not recommended unless all other possible infertility factors have been ruled out.
Generally, when fibroids do interfere with fertility, they are either inside the uterine cavity, a relatively rare occurrence, or very large fibroids that have formed in the muscular layers of the uterine wall. They can contribute to infertility by:
Blocking the fallopian tubes.
Creating an irregularly shaped cervix, thereby affecting the number of sperm that can enter the uterus.
Creating an irregularly shaped uterus, thereby interfering with the normal movement of the sperm or embryo.
Interfere with the flow of blood to the uterine cavity.
Affect the size of the lining of the uterine cavity.
If it is determined that fibroids are likely affecting your fertility, we can discuss your treatment options at that time.
Learn More about Female Fertility and Fibroids
To learn more about female fertility and fibroids, please contact Heartland Center for Reproductive Medicine, PC today.
Related to This